Graduate Outcomes, AU Reputation and National Rankings
---
In this region, Augustana's reputation is second to none. Prospective employers, civic and business leaders hold high regard for AU and its graduates.
Augustana University graduates number nearly 30,000 individuals around the world. They are innovative thinkers, bright entrepreneurs, creative masterminds and compassionate healers — and they are unapologetic about their desire to build a brighter tomorrow.
---
Employer Perceptions of Augustana
A nationally-recognized higher education research firm* recently surveyed Sioux Falls area human resource professionals and influential civic and business leaders in the community to determine the attributes most associated with Augustana and its graduates and how the University compares to area colleges and universities. The percentage of those responding to the various attributes of the University and its graduates are as follows:
Quality faculty (89%)
Personal attention (89%)
Rigorous academics (86%)
Reputation for excellence (87%)
Graduates are well-rounded (88%)
Graduates leaders (86%)
Graduates effective communicators (90%)
---
National Recognition
Augustana is a place where imaginations are fired and intellects are engaged, which contributes to why we consistently receive national recognition for academic excellence in rankings: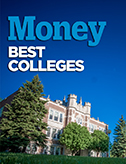 July 2017 —
Money ranks Augustana No. 168 among 711 colleges and universities nationwide for its education quality, affordability and outcomes.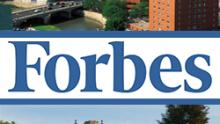 September 2017 —
Augustana is again ranked among the nation's best colleges and universities according to Forbes' published annual list of "America's Top Colleges." Forbes ranked the top U.S. undergraduate colleges and universities based on student satisfaction, post-graduate success, student debt, graduation rates and nationally competitive awards.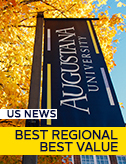 September 2017 —
U.S. News has again ranked Augustana among the best colleges in the Midwest.
Augustana is ranked No. 3 among the "Best Regional Colleges in the Midwest" according to the latest edition of "Best Colleges 2018" by U.S. News Media Group. The University also received high rankings in the report's analysis of schools that offer students the best value. Learn more about the report.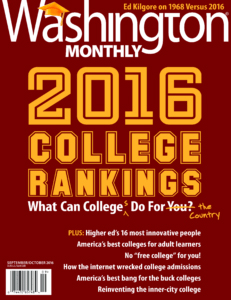 August 2016 —
Augustana is ranked the No. 13 baccalaureate college in the nation, according to a recent report from Washington Monthly. The publication's "2016 College Ranking" rates baccalaureate institutions according to their contribution to the public good in three areas — social mobility: recruiting and graduating low-income students; research: producing cutting-edge scholars and Ph.D.s; and service: encouraging students to give something back to their country.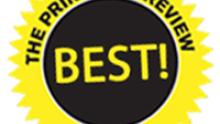 August 2017 —
Augustana is ranked among the best colleges in the Midwest, according to the nationally known education services company, The Princeton Review. The University is one of 158 premier institutions included in The Princeton Review's "Best in the Midwest" section of its website feature, "2018 Best Colleges: Region by Region."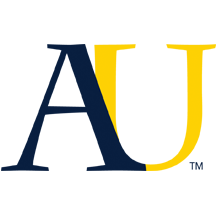 November 2016 —
Augustana ranks high in both academics and athletics in the 14th annual NCSA Athletic Recruiting Collegiate Power Rankings amongst more than 1,200 active NCAA member schools. Augustana is ranked first in the NCAA Midwest ranking. The NCSA Athletic Recruiting power rankings assess the academic and athletic standards of all NCAA athletic programs across the country.
__________
*The Lawlor Group, Minneapolis, Minnesota