Human Resources
Welcome to the Office of Human Resources.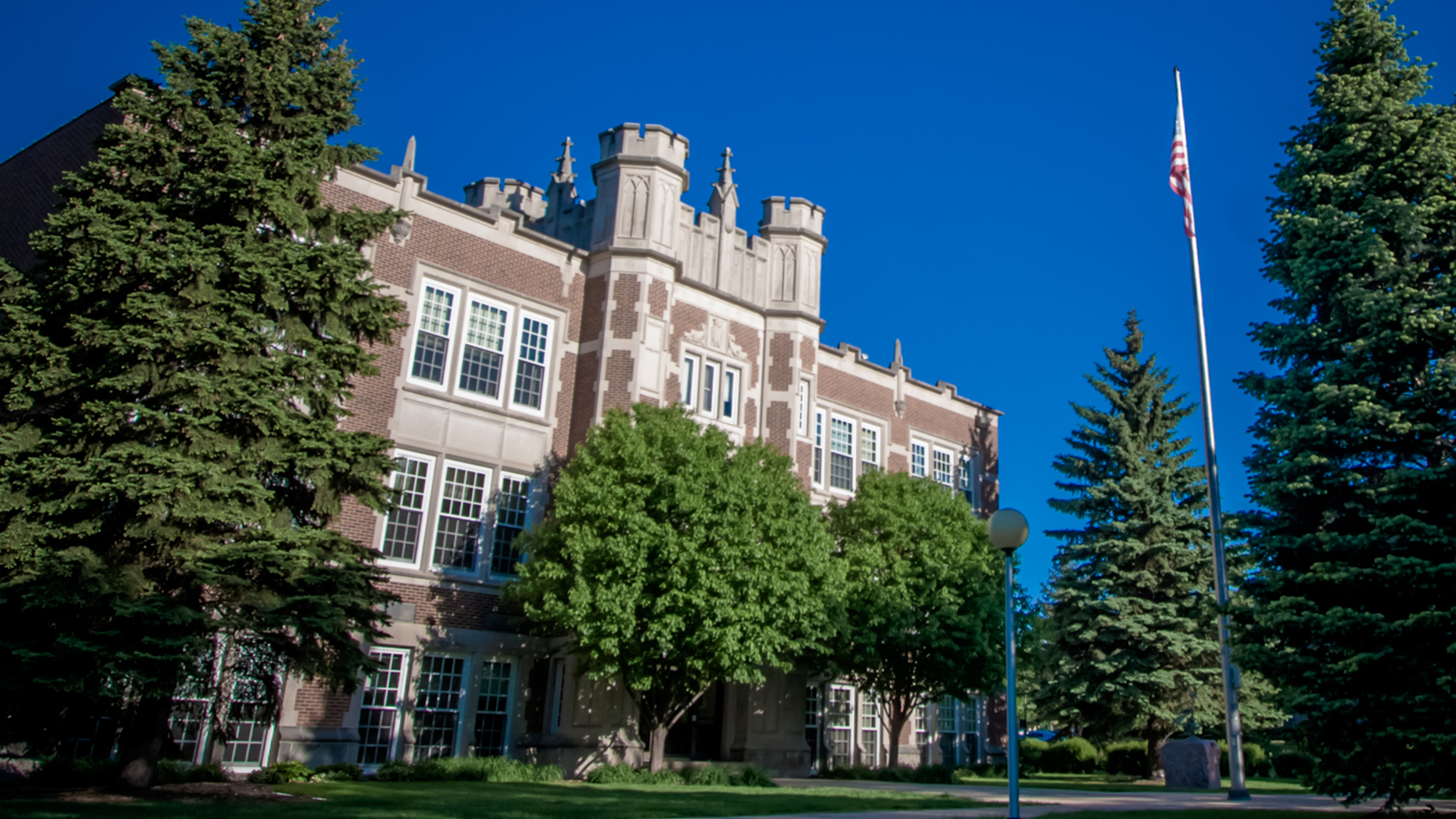 We provide a variety of services to the students, faculty, staff, and retirees of Augustana — as well as to applicants for employment.
Human Resources (HR) can assist in the areas of:
If you need assistance, please do not hesitate to contact us at:
Human Resources
Augustana University
2001 S Summit Avenue
Sioux Falls, SD 57197
605.274.4110
605.274.5547 (fax)
humanresources@augie.edu
Office Hours:
Monday through Friday
8:00 a.m. to 5:00 p.m. (CST)

Second floor of Administration Building
2001 S. Summit Avenue
Notice of Nondiscrimination:
Augustana University is committed to providing equal access to and participation in employment opportunities and in programs and services, without regard to race, color, religion, creed, sex, sexual orientation, gender identity, national origin, ancestry, age, veteran status, or disability. Augustana complies with Title IX of the Education Amendments of 1972, the Americans with Disabilities Act, the Rehabilitation Act, and other applicable laws providing for nondiscrimination against all individuals. The University will provide reasonable accommodations for known disabilities to the extent required by the law.
This policy covers nondiscrimination in employment and in access to educational opportunities. Therefore, any member of the campus community, guest or visitor who acts to deny, deprive or limit the educational, employment, residential and/or social access, benefits and/or opportunities of any member of the campus community on the basis of their actual or perceived membership in the protected classes listed above is in violation of the University policy on nondiscrimination. When brought to the attention of the University, any such discrimination will be appropriately remedied by the University.
Inquiries or concerns should be directed to: Beth Elam, Title IX Coordinator & Assistant Dean of Students, Dean of Students Office — Edith Mortenson Center #116, 605.274.4124, beth.elam@augie.edu, www.augie.edu/titleix
Other inquiries or concerns may be directed to Human Resources at 605.274.4110, or email humanresources@augie.edu.