Arthur Olsen Student Research Symposium
Join us for the 2021 Arthur Olsen Student Research Symposium on Thursday, April 29 and Friday, April 30.
The Symposium is a celebration of student research and showcases student work from departments across campus.
This year, presenters will be sharing their work in videos posted online and will interact with their audience in live Q&A sessions after each presentation. The keynote address and awards presentation will be in the chapel at 7:00pm on Thursday, April 29. Seating will be socially distanced and masks are required. The event will also be livestreamed. Please register if you'd like to attend. 
In conjunction with campus and community partners, the Symposium offers student research awards to students who present at the Symposium. Awards for the 2021 symposium include five $250 research awards and five poster awards of $50 each. Awards will be presented in conjunction with the keynote address on Thursday, April 29 at 7:00pm in the chapel.
---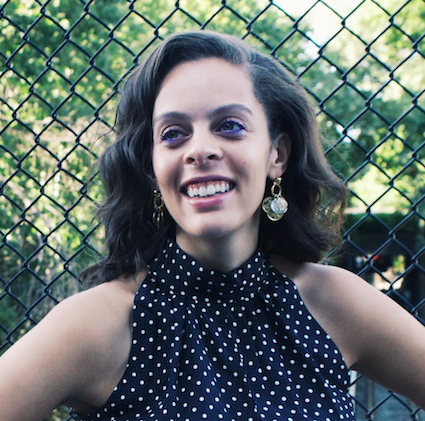 The 2021 Symposium will feature a keynote by Dr. Sorcha Brophy, "Making Morals, Making a Difference?" Dr. Brophy is an Assistant Instructional Professor at the University of Chicago where she teaches courses on the politics of health care, police reform, organizational ethics, race based policy in America, and policy implementation. Her research, teaching, and writing all explore the complex politics that emerge in organizations as they attempt to create and implement ethics policy. She has recently authored articles in Journal of Health Politics, Policy & Law, the Journal of Professions and Organization, and Sociology of Religion.
About the Symposium
The Arthur Olsen Student Research Symposium is a gathering that fosters and celebrates student research at the university. The structure of the Symposium follows that of a traditional academic conference, and Augustana students from all disciplines are invited and encouraged to present their original research in this forum. 
In 2015, the family of Dr. Arthur Olsen made an endowed gift to support the Augustana Symposium and student research. In honor of that gift and in tribute to Dr. Olsen's many contributions to the campus community and student research, the Augustana Symposium was renamed the Arthur Olsen Student Research Symposium.
The Arthur Olsen Student Research Symposium is supported by the Office of Academic Affairs, Civitas, Mikkelsen Library and UBG.