Lighting the Way
Join us June 9-10, 2016
---
About the 2016 Conference
2016 Keynote speakers:
Thursday, June 9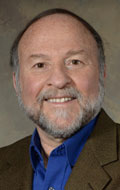 Dr. Barry M. Prizant, Ph.D., CCC-SLP, more than 40 years experience as a clinical scholar, consultant, researcher and program consultant to children and older persons with Autistic Spectrum Disorders (ASD) and related developmental disabilities and their families. He is a licensed Speech-Language Pathologist and holds the Certificate of Clinical Competence (CCC-SLP) of the American Speech-Language-Hearing Association. Prizant has served as a tenured professor of Communication Disorders at Southern Illinois University and Emerson College, Boston, where he developed specialty tracks in language disabilities and autism in the master's and doctoral programs. He also was founder and director of the Communication Disorders Department at Bradley Hospital, with an associate professor appointment in Child and Adolescent Psychiatry in the Brown University Program in Medicine, and was an advanced post-doctoral fellow in Early Intervention at UNC-Chapel Hill. Barry has developed family-centered programs for newly diagnosed toddlers with social-communication disabilities and ASD and their families in hospital and university clinic settings, and consults widely to schools and agencies in New England as well and nationally and internationally, from early intervention through high school settings.
Friday, June 10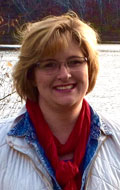 Jill Kuzma
is a Speech-Language Pathologist who works full-time with elementary-age students on the autism spectrum, with attention deficit challenges, receptive/expressive language needs, and executive function challenges. Her primary roles are to teach peer interaction skills, emotion awareness and management strategies, and support receptive and expressive language skills through a literacy lens. In recent years, she has become more  focused on exploring how to integrate social/emotional instruction within the framework of balanced literacy instruction in a collaborative co-teaching manner with other general and special educators. She has been exploring specific strategies and resources to share with audiences in workshops that can accomplish two critical instructional goals – provide engaging, relevant direct instruction supporting social/emotional skills as an added layer to the existing materials and frameworks used in classrooms that target literacy learning standards in reading, written language and speaking/listening domains. A secondary recent focus for her has been to develop strategies for early childhood/primary learners to weave social/emotional instruction into pre-literacy activities.
Lighting the Way Autism Walk: Saturday, June 11
9-11 a.m. — Meet at Commons Circle, near Morrison Commons on Augustana's campus.
The focus of the Lighting the Way Autism Walk is to raise awareness and connect families with each other and local resources.
Our goal is to have record attendance at the Autism Walk to help each family build a network of support as they continue their journey with their family member with autism.
Begin organizing your team now and join us for a walk celebrating stellar resources, networking with friends and families of individuals with autism!
For more information contact Dr. Julie Ashworth at 605.929.0031 or ashworth@augie.edu.