2012 Augustana Band Festival
The 55th Annual Augustana Band Festival will be held November 9 & 10, 2012. Selections to be performed include:
Blue Band
American Flourish
Romanza
Chant & Jubilo
Coast Guards March

Gold Band
Con Brio
Highland Fanfare
Myths and Legends

Honor Band
Free Running
O Magnum Mysterium
Tonadillas Suite
Dance of the Jesters
BREAKING NEWS! (posted October 30, 2012
Second Letter to Band Directors
BREAKING NEWS! (posted October 11, 2012)
Band Festival Honor Band Announcment
Band Festival Gold Band Announcement
Band Festival Blue Band Announcement
Congratulations,and welcome to the 2012 Augustana Band Festival!
The Grand Finale Concert will be held in the Mary Sommervold Hall of the Washington Pavilion and features the Gold and Blue Bands, each comprised of approximately 100-110 select high school musicians from the five-state region. There is also a 75-member Honor Band to challenge our more advanced students.
Our guest artist for the 2012 Augustana Band Festival is composer, arranger and orchestrator, Mr. RALPH FORD.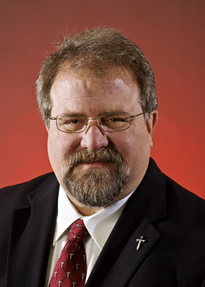 Ralph Ford (b.1963) is a composer, arranger, conductor, educator, media creator, producer, writer, radio host, and announcer with over thirty years of experience in these various worlds. His work as a professional arranger began at age fifteen as a student in Panama City, Florida. While attending Troy State University, he wasappointed as Director of Jazz Ensemble I during his sophomore undergraduate year, a position he held for fifteen years. During his senior undergraduate year, he began his tenure as the staff arranger for the university band program. Upon completing his undergraduate degree in 1986, he was appointed to the music faculty as staff arranger and assistant director by his collegiate director and mentor, Dr. John Long, where he also taught courses in orchestration, arranging, theory, technology, jazz studies, and applied brass for the next fifteen years. He earned his Master of Science degree in 1988 from Troy while serving on the faculty as fulltime instructor. In 2011, Ralph retired from Troy University following a ten year appointment as the Director of Bands, Coordinator of Winds and Percussion, and Professor of Music.
We invite area Band Directors to help us make this the most memorable Band Fest on record by taking the following steps in securing participation for your students:
1. Please read the "Director's Letter" carefully for specific information on how to nominate students, reserve your place in the Festival, and make your time in Sioux Falls even more beneficial to you and your students.
2. Complete the "Director's Information Form."
3. Complete the "Nomination Form" - one per student, please.
4. If you have students you wish to nominate for the Honor Band.
5. Finally, complete the "Information Form."
Upon completion of these forms, please scan and email them. If it is not possible for you to email, you may mail your information to:
Mackenzie Block, 2012 Band Festival Chair
Music Department
Augustana College
2001 S. Summit Ave.
Sioux Falls, SD 57197
If you have any questions regarding the Festival, please feel free to call Mackenzie (605-484-8935), or email her at: augiebandfest@gmail.com.