Campus Learning Center (Child Care)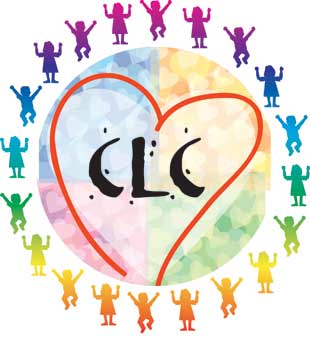 The Campus Learning Center for Children (CLC) provides quality care and age-appropriate education to young children in an environment of love and respect for God and all of his children. The CLC strives to instill a sense of belonging, independence, mastery, and generosity in the hearts of our children.
The CLC is licensed by the State of South Dakota and is open 7:30 a.m. to 5:30 p.m., Mondays through Fridays. Children are enrolled on a full-time basis in one of two age-specific programs; Toddler Programs (ages 1-3 years) and Preschool Program (ages 3-6 years). A Kindergarten Readiness Program is also provided in the mornings (8:30 a.m. - 12:30 p.m.).
A planned program is provided according to children's developmental needs. Children are exposed to the alphabet, phonetics, numbers, Spanish, and sign language story books.
Services are available to children with special needs in accordance with Augustana's non-discrimination policy and the staff-child ratio is administered to result in the least restrictive environment that is most beneficial for the child.
Contact information
The Campus Learning Center for Children is located adjacent to the campus at Our Savior's Lutheran Church at 909 West 33rd Street.
For information about enrollment and rates, phone 605.274.4701 — or contact the CLC at the Campus Learning Center for Children, Augustana University, 2001 South Summit Avenue, Sioux Falls, SD 57197.
Notice of Nondiscrimination
Augustana University is committed to providing equal access to and participation in employment opportunities and in programs and services, without regard to race, color, religion, creed, sex, sexual orientation, national origin, ancestry, age or disability. Augustana complies with Title IX of the Education Amendments of 1972, the Americans with Disabilities Act, the Rehabilitation Act, and other applicable  laws  providing for nondiscrimination against all individuals. The University will provide reasonable accommodations for known disabilities to the extent required by law.
Inquiries or concerns should be directed to: Beth Elam, Title IX Coordinator & Assistant Dean of Students, Dean of Students Office — Edith Mortenson Center #116, 605.274.4124, beth.elam@augie.edu, www.augie.edu/titleix
Other inquiries or concerns may be directed to Human Resources at 605.274.4110, or email humanresources@augie.edu.