Gift Shop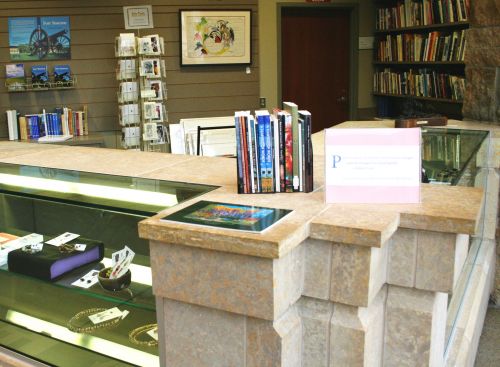 The Center for Western Studies Gift Shop is a wonderful place to find one-of-a-kind artwork and jewelry from regional artisans. The Gift Shop also features CWS Publications, specialty books, and more.
If you would like to purchase a CWS Publication but are not able to visit our gift shop you can submit your order by email or over the phone at 605.274.4007.
Gift Shop Hours:
Monday-Friday from 8 a.m.-5 p.m.
Saturday from 10 a.m.-2 p.m.
Have you visited the CWS Gift Shop recently? Under the direction of Office Coordinator Amy Nelson and with the help of our work-study students, Kelsey Goplin, Jasmin Graves, Nicole Schimelpfenig, and one of our volunteers, Dick Sabers, we have been busy clearing shelves and organizing our inventory. We can now rotate our books in and out of the gift shop, allowing us to bring more attention to our titles, facilitate browsing, and make our once formidable wall of books a thing of the past.
Exciting new titles available for sale: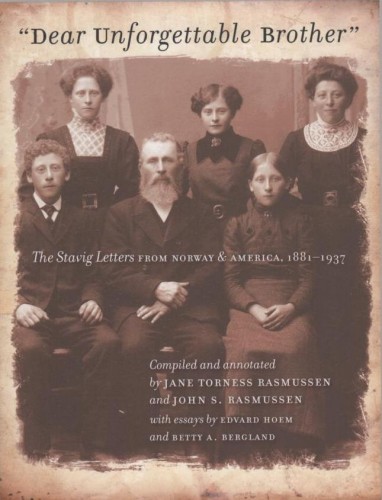 "Dear Unforgettable Brother" The Stavig Letters from Norway & America, 1881-1937
Compiled and annotated by Jane Torness Rasmussen and John S. Rasmussen with essays by Edvard Hoem and Betty A. Bergland
South Dakota State Historical Society Press, 2013
ISBN 978-0-9860355-6-2
$19.95
Appearing in print for the first time are the letters of Lars and Knut Stavig, brothers separated forever when Lars left his family in Norway for the prairies of Dakota Territory in the late nineteenth century. Spanning five decades, the letters reveal much about the changes in both societies. As noted in the introduction, copies of the complete set of letters in Norwegian and the two volumes of translations have long been available for research in the CWS archives. This annotated edition makes them accessible to even the casual reader. A great example of the preservation of family history!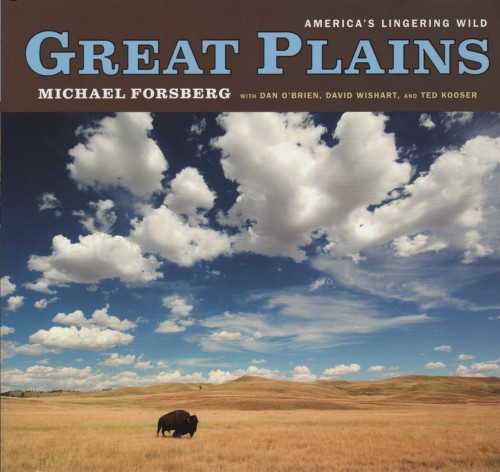 Great Plains: America's Lingering Wild
By Michael Forsberg with Dan O'Brien, David Wishart, and Ted Kooser
The University of Chicago Press, 2009
ISBN 978-0-226-25725-9
$45.00
Though considered fly-over country by many, this new title, beautifully illustrated by photographer Michael Forsberg, seeks to recapture the landscape that beckoned European-American pioneers to come, stay, and flourish in the Great Plains. Poet laureate Ted Kooser, geographer David Wishart, and writer-rancher Dan O'Brien supply the text for Forsberg's argument about the potential for species renewal in the region.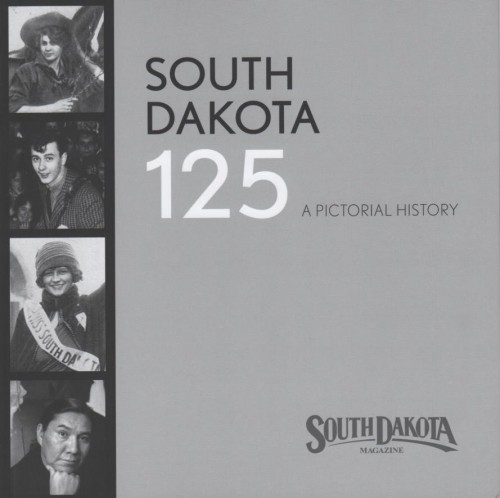 South Dakota 125: A Pictorial History
Written by Bernie Hunhoff, John Andrews & Roger Holtzmann
South Dakota Magazine, 2013
ISBN 978-0-9744044-4-8
$24.95
Just in time for South Dakota's quasquicentennial, this latest publication from South Dakota Magazine includes images representing each of South Dakota's 125 years of statehood. Several images from the CWS archives are featured, and Collections Assistant Liz Thrond enjoyed assisting Bernie Hunhoff and his team with the project last summer.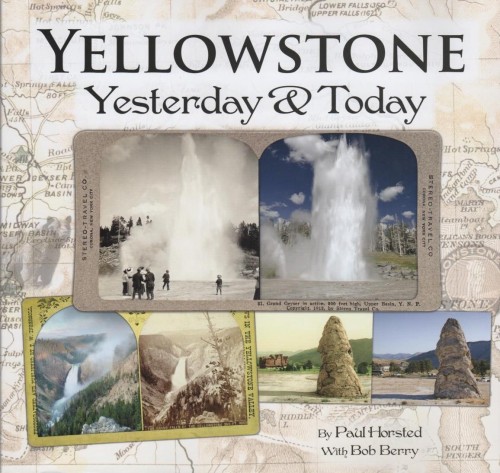 Yellowstone: Yesterday & Today
By Paul Horsted with Bob Berry
Golden Valley Press, 2012
ISBN 78-0-9718053-6-1
$45.00
In the latest of his very popular "then and now" series, photographer Paul Horsted teams up with collector Bob Berry to illustrate historic and modern Yellowstone National Park. Many of the 103 image pairings include photos appearing in print for the first time. You're sure to love this coffee table book on America's first national park.

Soon we'll be releasing the newest CWS publication, Reveille for Sioux Falls by Dr. Lynwood Oyos. Check back in April 2014 for this exciting new title about the Sioux Falls Army Air Forces Technical School.