Faith Fest 2019: 'Fruit of the Spirit'
Augustana Faith Fest is a weekend retreat opportunity for 6th- to 8th-grade youth and their adult leaders and will take place on Saturday, Feb. 9, and Sunday, Feb. 10, hosted by students at Augustana University. This year's schedule includes service projects in the Sioux Falls community, interactive workshops, games, crafts and more!
This year's theme, "Fruit of the Spirit," is based on Galatians 5: 22-23. Together we will explore what it means to live out God's values of love, joy, peace, patience, kindness, generosity, faithfulness, gentleness, and self-control in our everyday lives.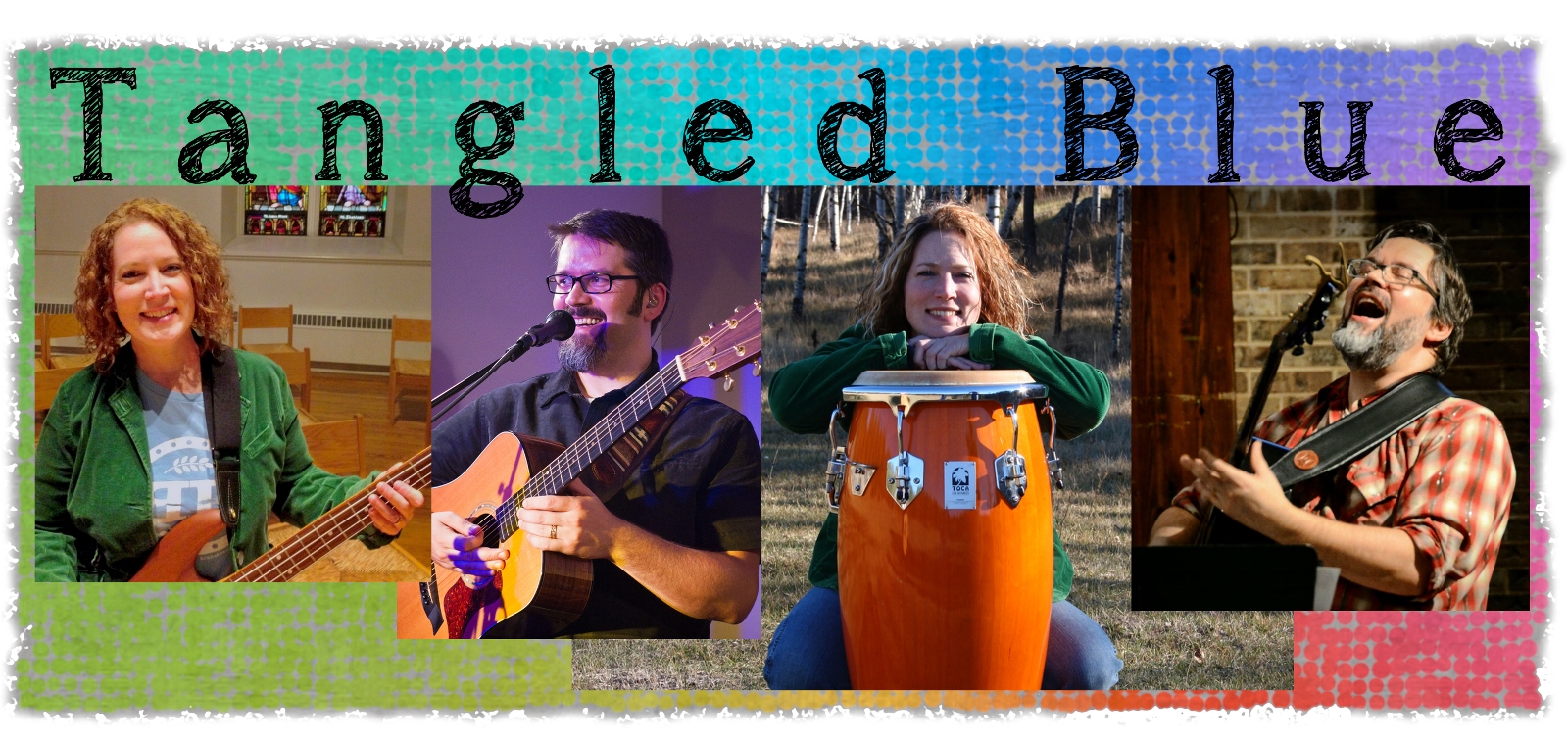 Our special musical guests will be Tangled Blue, a dynamic duo eager to lead our worship through song.
The registration fee of $50 per youth covers the cost of two meals, a Faith Fest t-shirt (for youth participants only), lodging at the Elmen Center on campus, and all program expenses. Adult leaders are free of charge. Each congregation attending Faith Fest is asked to send at least one adult leader per ten youth to participate in all of the weekend's activities. Payment is due with registration and is 50% refundable in the case of cancellation.
Registration is open, with a registration deadline of Jan. 18.
Space is limited, so be sure to register early.
About Tangled Blue
Tangled Blue is the music of Aimée and Joel Pakan. It is a unique sound that incorporates latin and electronic percussion, acoustic guitars, wind instruments, beautifully matched alto and baritone voices, and stories from their journeys across North America and Europe.
Tangled Blue's first recording was completed in early 2003. Recorded at a farm house in Menomonie, Wisconsin, it is a caffeinated folk-rock blend of songs that have shown their durability as the duo traveled with them over 850,000 miles of U.S. highways and three tours in Europe. Tangled Blue completed a new recording based on the season of Advent in November of 2008 and a Christmas recording in 2011. Their more recent works have included a number of liturgical songs for Christian worship. Aimée and Joel also serve as Musicians in Residence at United Lutheran Seminary in Philadelphia where they are also students.
Tangled Blue performs at churches, colleges and festivals, and have been featured performers at the Luther 500 Festival in Wittenberg, Germany. For more information go to tangledblue.com.
---
For more information, contact Pastor Ann Rosendale at ann.rosendale@augie.edu or 605.274.4603.