MAYB Tournament
Mid-America Youth Basketball (MAYB) Tournament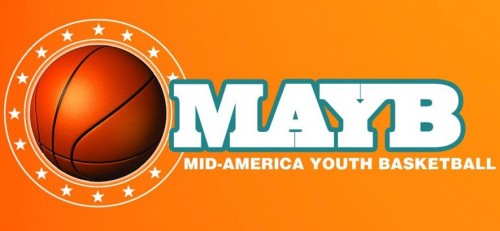 More than 150 teams made up of 4th- to 12th-grade boys and girls will participate in the Mid-America Youth Basketball (MAYB) Tournament July 9-11, 2021, at the Elmen Center at 2505 S Grange Ave (Corner of 33rd and Grange), Sioux Falls, SD.
Boys and Girls, Grades 4-12
5-game guarantee
$315 per team 
Free Pork BBQ and 3-point shootout sponsored by FCA.
Air conditioned courts
Certified Officials
Brochure
For more information, contact Mark Hecht at mark.hecht@augie.edu or call 605.274.4310.
Visit www.mayb.com for more information about MAYB tournaments.