Black at Augustana
Now more than ever, it's important for everyone to understand the value and impact that Black people have on our communities all over the world. At Augustana, we recognize that our university wouldn't be the place it is without Black students. We want to showcase these exceptional students and hear their voices so that we can work together to foster positivity and create awareness of the experiences of our systemically non-dominant students on campus. 
Tsegab Arega, Class of 2023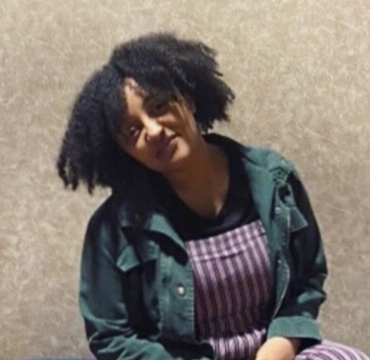 Being Black at Augustana is filled with confusion and self-discovery. It includes treating many Black students, who come from a distinctive cultural background, as your sister and brother. The support and love Black students have for one another is truly inspiring and a profound gift.
Although Augustana is a predominantly white institution, the black community at Augustana is strongly connected and supportive of one another. The mentorship I receive from my Black Augustana friends is a source to my profound passion for justice, education, and music.
Like our world, Augustana is imperfect. Unlike our world, Augustana has policies to ensure BLACK STUDENT LIVES MATTER and their rights are protected. Students and faculty continue to cooperate to perfect Augustana and to ensure BLACK STUDENT LIVES MATTER. At Augustana, this is not a moment, but a movement!
Mekhi Moore, Class of 2023
Being a black student at Augustana University is not easy. Being in a place where most of the people on campus don't look like you is challenging. But being Black at Augustana has given me opportunities to use my voice, build my platform, and make a change.
I am an ambassador for the Diversity, Equity, and Inclusion office. I am a senator for the Augustana Student Association. I am the voice for my sophomore class and have many ideas to bring to the table.
Martin Luther King Jr. once said, "Change does not roll in on the wheels of inevitability, but comes through continuous struggle. And so, we must straighten our backs and work for our freedom. A man can't ride you unless your back is bent."
At Augustana University, I will be that change and I will embrace my Blackness while doing so.