Study Abroad
"Travel is fatal to prejudice, bigotry, and narrow-mindedness . . .Broad, wholesome, charitable views of men and things cannot be acquired by vegetating in one corner of the earth all one's lifetime." Mark Twain
Majoring in a modern foreign language provides students with a broad international perspective. This perspective is especially developed and enhanced when students participate in a study abroad program. In addition to providing students with insights other cultures and customs, and to increasing their proficiency in a world language, study abroad can also be an excellent addition to a résumé; many employers place a high value on international skills such as knowledge of a world language and cross-cultural competence. Many of our foreign language majors take advantage of our approved study abroad programs and spend at least one semester studying overseas.
Opportunities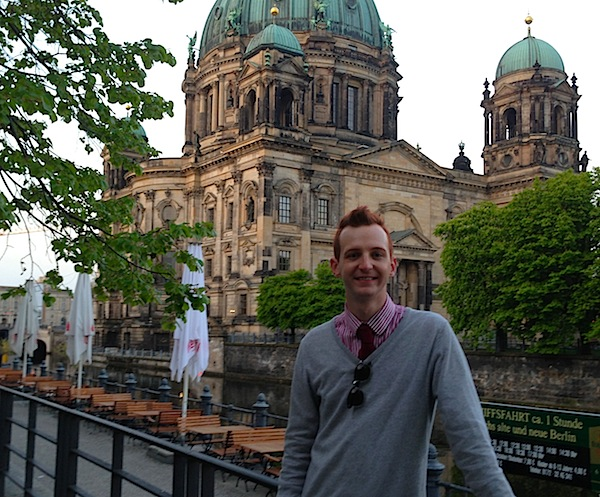 Through prior arrangement, credit earned through study abroad programs can be transferred to Augustana. Students should consult with the specific language instructor early to receive more specific information regarding the transfer of credit hours. The Department of Modern Foreign Languages strongly encourages a semester, summer, or year of study abroad to complement the foreign language education at Augustana. Augustana College is affiliated with a variety of study abroad programs in all languages taught at Augustana. Study-abroad programs are available either fall or spring semester, January Interim, summer, or during the entire academic year. Many Augie students have studied at the following locations: Potsdam, Regensburg (Germany); Grenoble, Paris, Rennes (France); Chicoutimi, Quebec City (Québec, Canada); Grenada, Salamanca (Spain).
Faculty-led Short-Term Study Abroad
Our expert faculty also lead trips of shorter duration. In the last three years, for example, Professor Ogdie has led a popular January Interim trip to Spain and Morocco, Dr. Lhotzky has organized and led a spring trip for Distinguished Scholars to Germany and a spring break course to Potsdam and Berlin (view photos of German class trip), and Dr. Fish has taken students on a spring break course to Paris, France.
Requirements, Forms and Funding
The Office of International and Off-Campus Programs maintains a webpage that lists all of the requirements, policies, forms, and permissions needed by students interested in studying abroad. A separate page provides information on funding study abroad. Students should also visit MDFL's regional and national scholarship page that lists many study abroad scholarships for language majors.