'The Interior Borderlands: Regional Identity in the Midwest and Great Plains'
ISBN: 978-0-931170-12-6
379 pages, including preface and introduction
$15.00
"This is a special book. Its uniqueness is in part due to the questions it asks: Where does the northern Great Plains end and the upper Midwest begin? In essence, is there a case to build for 'interior borderlands,' the title of the volume? Twenty-two regional experts have taken on this challenge, and the result is a book that rivals any and all other North American regional writings. Don't miss it!"
— John R. Wunder, Emeritus Professor of History and Emeritus Director of the Center for Great Plains Studies, University of Nebraska-Lincoln
"This valuable collection of smoothly written essays provides another notable contribution to our burgeoning understanding of the American Midwest. The provocative Preface by Harry Thompson and the insightful Introduction by the prolific volume editor Jon Lauck, plus the twenty gathered essays, add up to a remarkable anthology. The authors furnish important understandings of the Midwest as place and geographical setting and significant insights into its social and cultural milieus. The range and variety of the collection are particularly appealing and impressive. Well done, a strong source for all readers."
— Richard W. Etulain, coauthor of "Presidents Who Shaped the American West" (2018) and author of "The Life and Legends of Calamity Jane" (2017)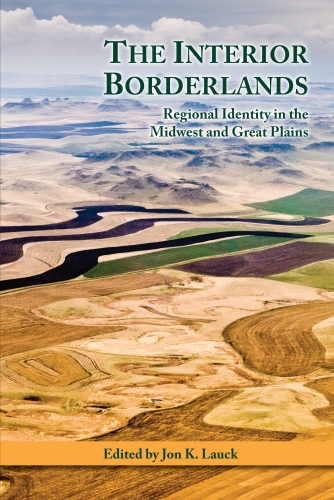 Where does the Midwest end and the Great Plains begin? And does it matter?
The authors of essays in this latest collection from the Center for Western Studies believe such questions are important to understanding how regional identity forms and persists—or erodes and even disappears.
Contributing authors:
James S. Aber
Susan W. Aber
Julie Courtwright
James E. Davis
Anna Thompson Hajdik
Rachael Hanel
Debbie A. Hanson
Maria Howe
Mara W. Cohen Ioannides
Christopher R. Laingen
Matthew S. Luckett
Nathalie Massip
Michael J. Mullin
Paula M. Nelson
Lance Nixon
Jay M. Price
Joseph D. Schiller
Brad Tennant
Gleaves Whitney
About the Editor: Recent books by Jon K. Lauck are "From Warm Center to Ragged Edge: The Erosion of Midwestern Regionalism, 1920-1965" (2017) and "The Lost Region: Toward a Revival of Midwestern History" (2013). He is also co-editor of "The Plains Political Tradition: Essays on South Dakota Political Culture" (2011, 2014, and 2018).