New Student Registration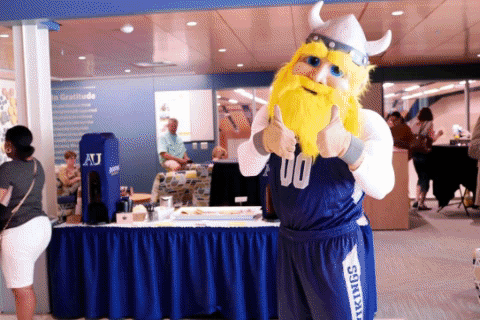 Congratulations, again, on your decision to "Be A Viking!"
As you transition to life as a college student at Augustana, setting you up for success is our #1 priority. As part of that transition, we hope you'll join us for New Student Registration — dates are listed below for those enrolling in the fall 2019 semester. Each registration session runs from approximately 9 a.m.-3 p.m.
As a new student at AU, our registrar will hand-pick courses for your first-semester schedule based on the information you provide in your New Student Registration Form. The New Student Registration event is an opportunity for you to meet with an academic advisor to review your fall semester schedule and hear from departments around campus about what to expect in the fall.
New Student Registration dates are listed below.  
Have questions?
Check out Registrar Joni Krueger's answers to these Frequently Asked Questions, or contact Madeleine Ellis, Associate Director of Admission at madeleine.ellis@augie.edu or 605.274.5519.
 
Next Steps: