Augustana Alumna Combining Art and Social Media to Engage, Educate and Make Change
She graduated from Augustana University with a double major in sociology, as well as government and international affairs with a minor in biology. Among many other things, she is a Nobel Peace Prize Scholar, Covenant Award winner, philanthropist, social activist and entrepreneur. Now Augustana alumna Manaal Ali '20, is adding artist to her already extensive list of achievements.
Ali said, "I'm trying to expand and see what else I can do to make a difference."
In the midst of the COVID-19 pandemic, when Augustana students were at home finishing up their classes online, Ali was writing her senior thesis, but also launching what would become a very personal, but community project, on her Instagram page.
"We're at a unique point in history. Young people are getting more and more involved and I think they're getting involved for the right reasons," said Ali.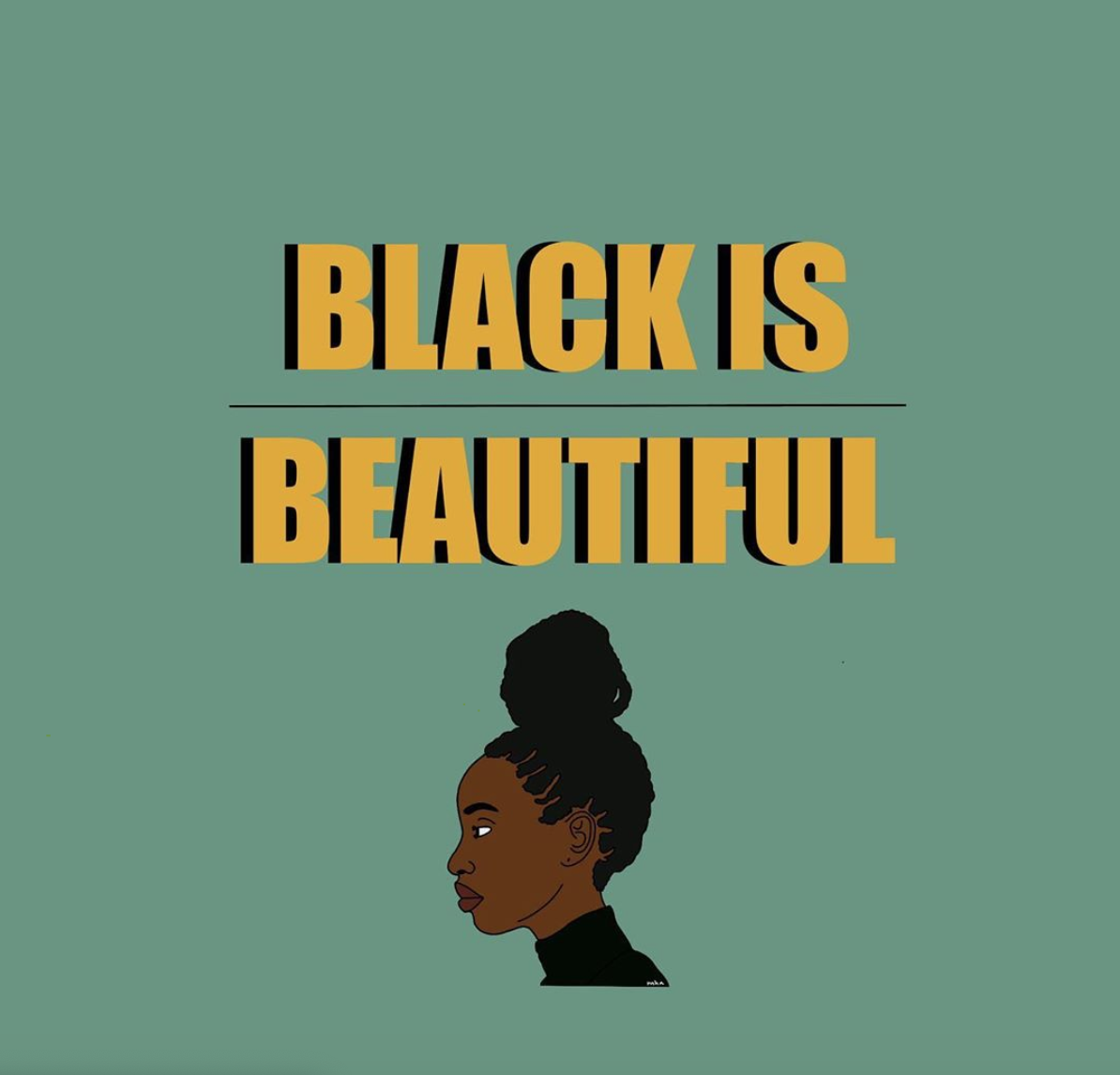 On May 6, Ali shared a digital drawing, a "cartoon recreation of a piece from Ojo Agi's 'For Sad Girls and Lonely Boys,'" with words above it that read "BLACK IS BEAUTIFUL." Within the text, Manaal wrote, "There is a sadness that lingers beyond the initial fit of anger I feel after a racist incident. It is a sadness that consumes me. It is a sadness that stems from acknowledging the truth: the world assigns us value based on the color of our skin." Ali went on to say, "Despite the sadness, I feel better in remembering that the black and brown narrative is not solely one of tragedy. Our skin colors are beautiful. Our cultures are vibrant. Our communities are intelligent and passionate. We are more than hateful words and stereotypes." 
Ali's initial post came 19 days before 46-year-old George Floyd was killed in Minneapolis, Minnesota, while being arrested by police — an incident that would spark national outrage, protests and a renewed movement for change.
Ali said, "The inspiration just comes from my experiences and my friends' experiences. I'm inspired by the stories of struggle, but also the strengths and blessings that people have in their life. And I think for far too long that the narrative of Black Indiginous People of Color (BIPOC) has been one of tragedy in history, which is tragic, but we also have good things that we contribute. I think bringing that to light has been an inspiration for me."
Ali's family came to the United States from Hyderabad, India — her mother came initially before Ali was born, and then her father soon after.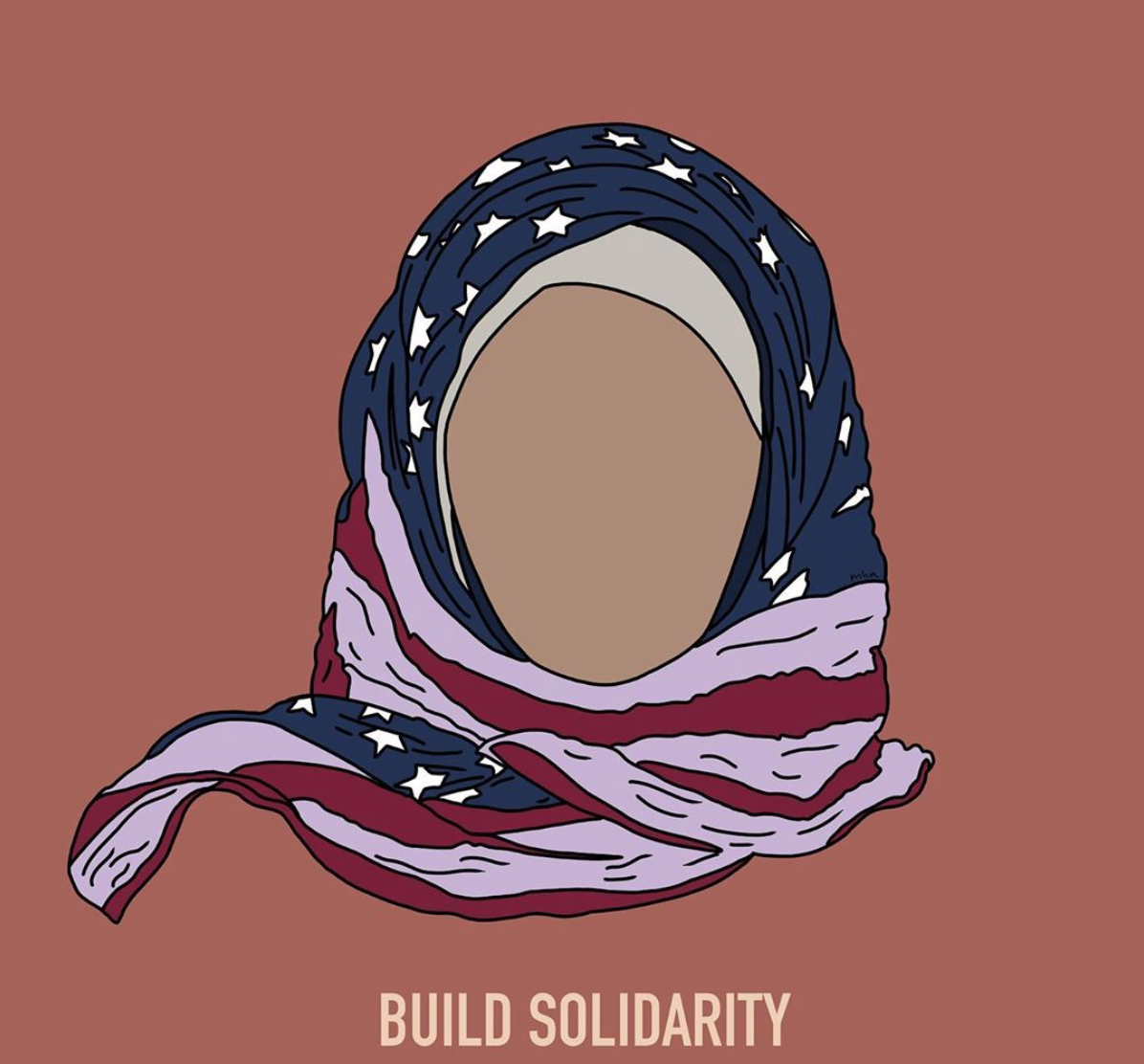 "It's been interesting to see the reality of the American dream, as people say, and it's definitely not as dream-like as people assume it is. I think that's where my passions come about, because I know the struggles specifically with immigration and immigrants that are here and how hard they're working."
Ali says her dad would study while her mom worked as a cashier. She says it was a different life for her growing up than what her younger sister and brother are experiencing now. Today, her mother does a lot within their mosque, volunteers and teaches Sunday school. Her father is a doctor at one of the local hospitals.
"I am a Muslim, but I am also a first generation American and I'm Indian, so there's all of these identities that come together to create who I am. I think that we're seeing more and more in today's society — that people are not just one identity, so how those come together to form this complicated mess of who we are, what we experience in the world and how we exist — that's what I wanted to highlight. I'm learning and understanding that it's okay to be that complicated mess. I'm learning to accept that and learning to share that with other people because I'm not necessarily alone in those struggles," Ali said.
With eye-catching colorful digital designs, Ali's posts first capture your attention, but the messages under each one are sparking thoughtful, positive and powerful discussions among her followers. Ali says she hopes to branch out and incorporate informative videos to create even more discussion.
"People have taken a liking to it and I'm surprised at how people have responded and how many people have messaged me saying, 'You know what, we're actually learning,' and 'We didn't know this.'"
As for the goal — she says she just wants to make a sustainable impact, and it looks as if the 22-year-old is well on her way to doing just that.
View more of Ali's art and join the conversation by following her on Instagram @manaal_ali.
---
Media Inquiries: Contact Jill Wilson, public relations and communications strategist.