Hospital Patients Discover Opportunity to Vote Thanks to Augustana Alumni, Students
In the midst of a pandemic, healthcare workers across the globe are feeling the stress of working on the frontlines. But in a world of uncertainty, they continue to tirelessly advocate for their patients. The Augustana University community doesn't have to look far to find them — so many alumni and students are making a difference each and every day, including Dr. Kelly Wong '13 and Chris Lucido '14.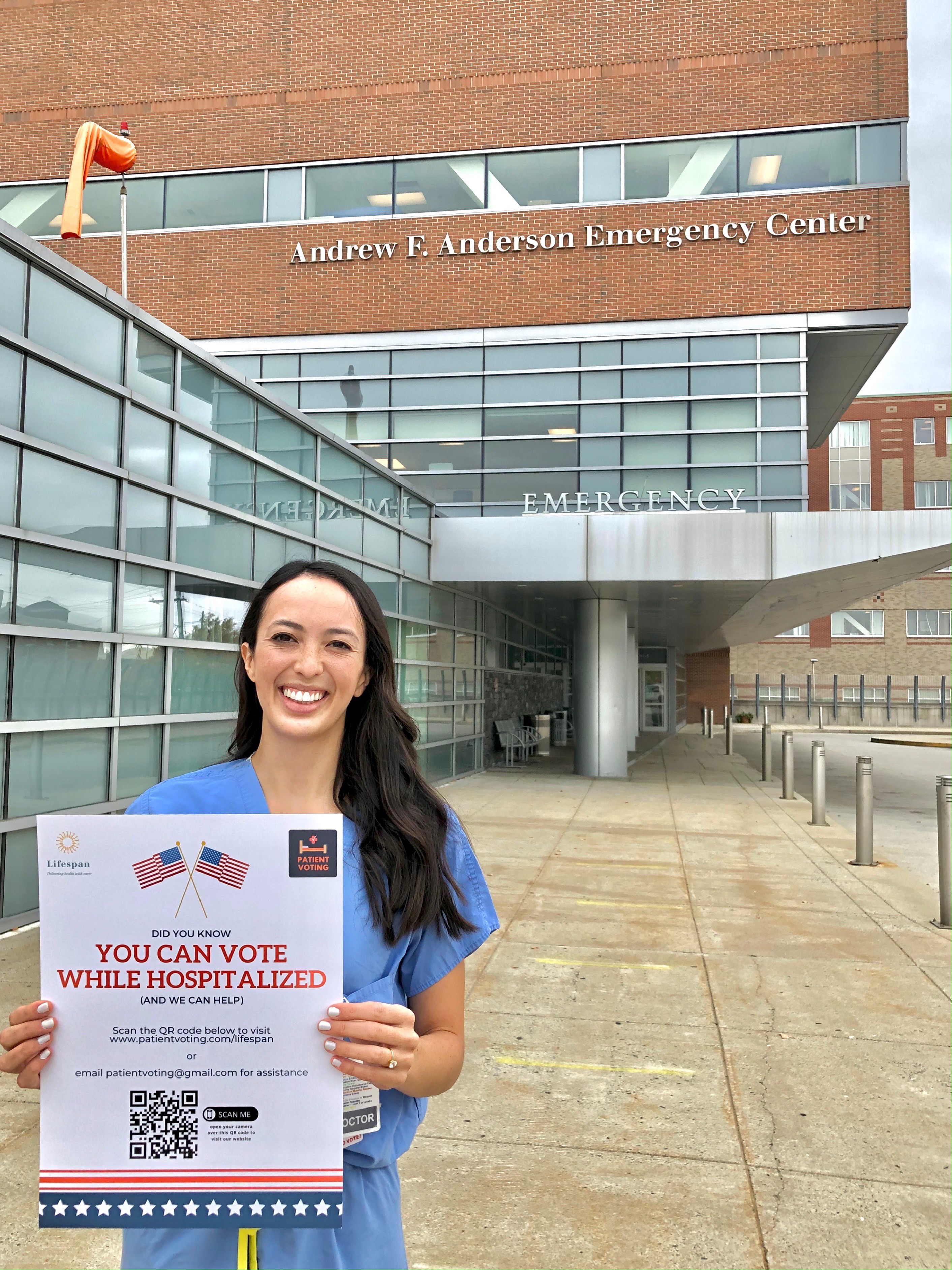 Less than a week away from the general election, Wong has recruited hundreds of healthcare systems, workers and students across the nation to help increase turnout among registered voters who find themselves unexpectedly hospitalized in the days and weeks prior to November 3.
Wong said, "It seems unfair that patients should have to choose between their health and voting."
As a way to inform patients and have their vote counted from their hospital beds, Wong founded the non-partisan organization "Patient Voting," in 2018. But the Custer, South Dakota native and emergency medicine resident physician at Brown University in Providence, Rhode Island, says her mission began two years prior when she was working in Rapid City.
"At that point, I was in the emergency department. I was very used to telling patients, 'You're going to be admitted to the hospital because of your heart attack, your pneumonia, your congestive heart failure exacerbation,' and it's not uncommon to hear people say, 'I can't be admitted to the hospital because I need to let my dog out,' or ' I'm the sole caretaker for my grandparents. I can't be admitted to the hospital,'" said Wong. "I was surprised during the (2016) election to hear people say, 'I can't be admitted to the hospital because I want to go vote.' I had a couple people leave the hospital against medical advice because they felt so strongly about voting."
At the time, Wong didn't know patient voting was a possibility. After looking into it further, she learned that most states actually have a way for patients to vote after the regular absentee deadline has passed if they're unexpectedly hospitalized.
Wong said, "I realized a lot of my coworkers had never heard of this either, so how are our patients going to know?"
Finding the information very hard to find on various state election websites, Wong decided to create the "Patient Voting" website — a repository where patients, their family members and healthcare workers could easily access patient voting information and resources. 
"Generally, patients and their family members are really, really thankful that we've even thought of this and they don't have to scramble to figure it out by themselves," added Wong.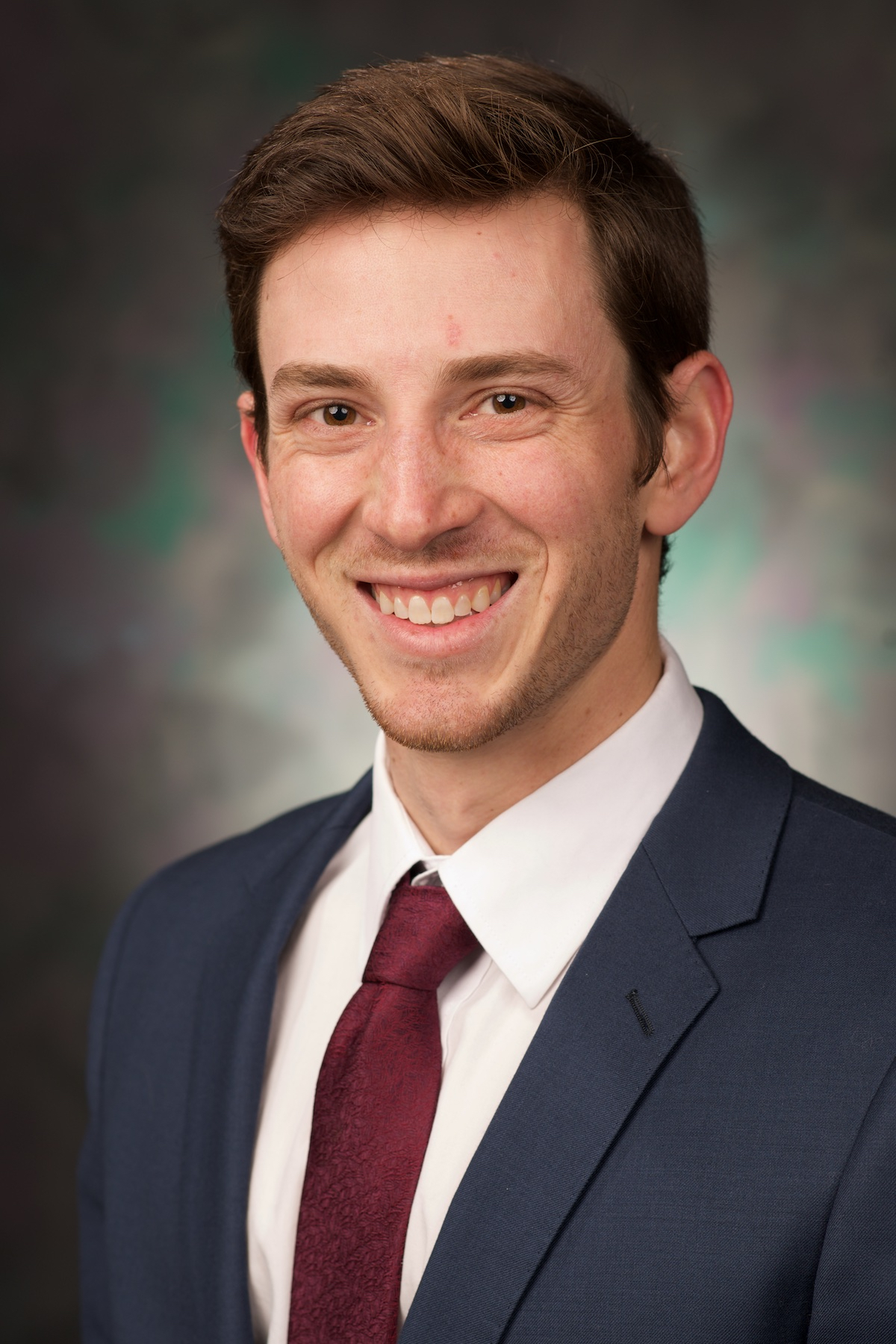 Lucido, an Augustana graduate and University of South Dakota Sanford School of Medicine student, said for several years he had been paying attention to what Wong was doing on social media from afar. When "Patient Voting" started looking for people to establish chapters across the U.S., the future dermatologist asked her what had to be done to get something established in The Mount Rushmore State.
Like most other states, Lucido says the process in South Dakota is long and arduous. The Omaha, Nebraska, native says patients in South Dakota have to fill out an absentee ballot application and designate an authorized messenger — a family member or friend — to take the application to the county election office in which the patient is registered to vote in exchange for an unmarked ballot. The authorized messenger then has to bring the unmarked ballot back to the patient. After the patient votes, the messenger must return the ballot back to the county election office by 7 p.m. on election day.
"Even though there is a process, you can see that there are some barriers for patients to cast a vote and that's where we're trying to fill some of those holes; not only spreading awareness about the fact that you can vote from your hospital bed and this is how you do it, but trying to serve as authorized messengers; not all patients are going to have somebody who can fulfill that role," said Lucido.
Beyond 2020, Lucido hopes they can bring about change by getting more hospitals on board and through the state legislature. He says Sanford and Avera Health have done a great job getting on board. Avera is providing patients with information when they are admitted and Sanford is allowing "Patient Voting" to have volunteers available to patients on election day to ask questions or drive their applications and ballots to their county election office.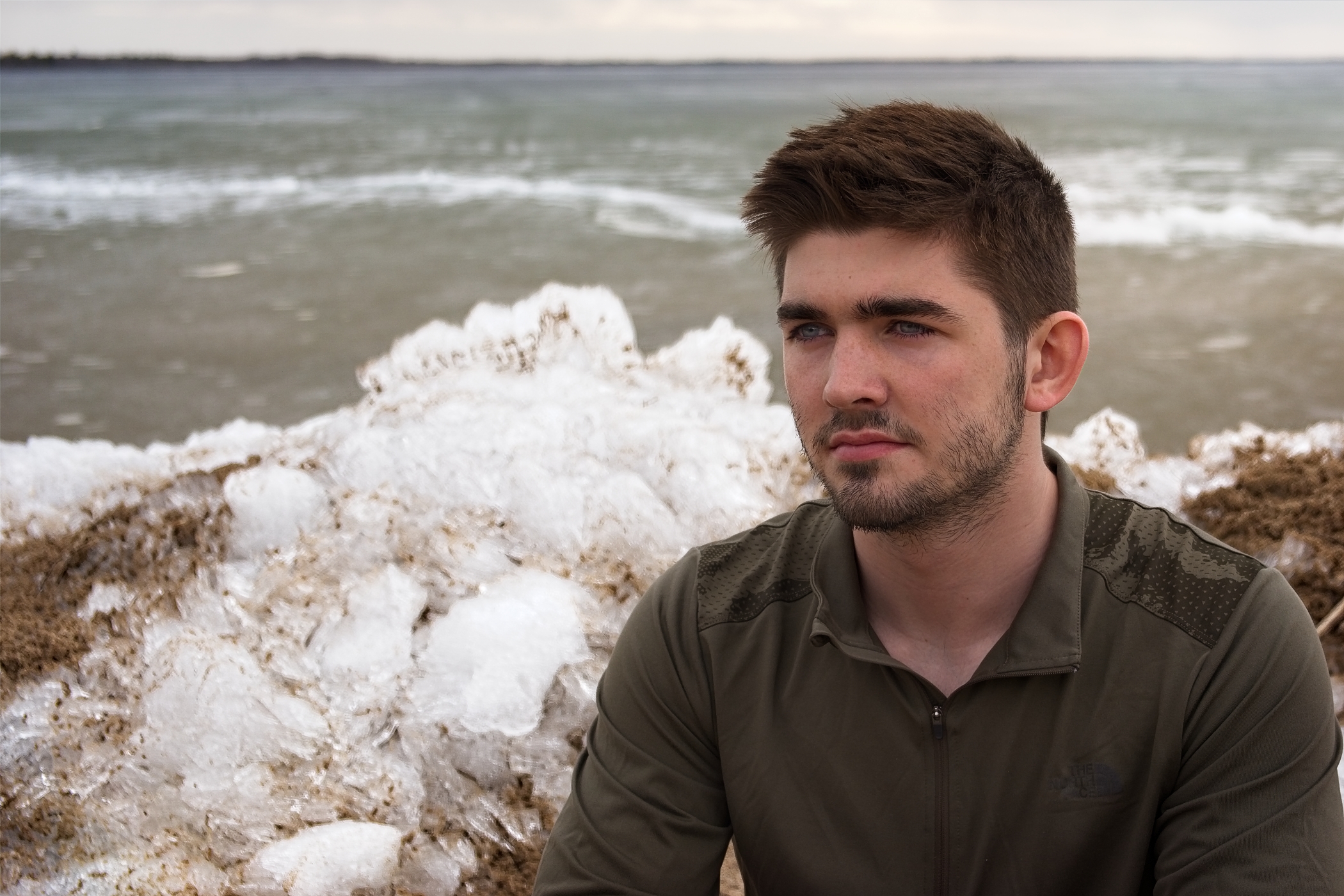 In the meantime, Wong and Lucido have been reaching college students across the state. Wong says several students from USD and Augustana — Armrutha Alluri '23, Isabel Bathke '22, Samantha Marts '22, McKenna Mathews '21, Lincy Smith Méndez '22, Vedant Thakkar '24 and Matthew Wennberg '22 — have helped in the process of making "Patient Voting" information more accessible to everyone. 
Throughout the summer, alongside other classmates, Wennberg helped translate flyers and information on the organization's website to Spanish — an opportunity the Rochester, Minnesota native says he couldn't pass up.
"It caught my attention because it's something I didn't really think about. So, for Dr. Wong to bring everyone together for a really good cause, I really admired that and wanted to be a part of it," said Wennberg.
The biology and Spanish double major hopes to one day become a pediatrician. As a first time voter in a presidential election, Wennberg says Wong serves as an inspiration to him, to us all.
Wennberg said, "It makes you want to come up with an idea that would help a lot of people. It makes you want to go out and network, get yourself out there, and do something really important."
---
Media Inquiries: Contact Jill Wilson, public relations and communications strategist.