Mask Production: Augustana Community Bands Together, Utilizes Skills to Help Protect Others
Augustana Costume Shop Director and Instructor Cindy Bakke and work-study students Kirtana Krishna Kumar '20 and Kale Hellman '21, have made around 300 cloth masks for the Augustana University community — at first, for those who continued to work, teach and study on campus and now for the broader community who has expressed a need for them.
"It feels good to make a tangible contribution. It feels good to do something real, even if it's just using our skills to make a cloth mask," said the costumer of 20 years.
Bakke says it all started for her in mid-March. She's in a Facebook group with other costumers, some of which are in New York and California where the coronavirus has wreaked havoc on the state. When her colleagues started making masks, Bakke says she got to work too, bringing scraps of fabric home. She recruited her husband and son to help cut out fabric from patterns for her to sew. She knew the virus would eventually make its way to the midwest and South Dakota. Now, along with Kumar and Hellman, Bakke works up to 4-5 hours a day — cutting, pinning, sewing and perfecting.
"They've (Kumar and Hellman) improved the control of the machine, they're understanding of how it works, their ability to troubleshoot some of their own problems," added Bakke. 
From online research to first-hand stories from those who work on the frontlines, the trio continues to learn how to make what is known as the Olson mask, better. For certain populations, they're even ensuring a certain level of protection. When the Augustana community is covered, they want to begin offering the masks to the broader community.
"As long as there are people who need them, we will continue to make them," said Bakke. "Why I'm comfortable doing that is I'm very carefully monitoring the quality of the sewing."
A Community Within a Community
Six feet apart, Bakke, Kumar and Hellman spend a lot of time together. They use the time to confide in one another — not just about the art of sewing. 
Kumar is from India. For her, the coronavirus is very real as it has kept her family members on lockdown. Hellman worries because their grandmother has severe lung issues.
Bakke says it's a place that the students would hang out anyway and feel comfortable.
"We talk about what we're afraid of — it's been really good," Bakke said.
Bakke says they've also been amazing at the amount of support the three have received from others at Augustana. Anytime they've asked for supplies, they have come pouring in. Even if some people haven't been able to help materialistically, they offered kind words of gratitude and support.
A Lifetime of Preparations
A labor of love such as this one is something Bakke has been doing and preparing for her entire life. She began learning how to hand stitch from her grandmother when she was 10-years-old.
"I adored my grandmother and if sewing was good enough for my grandmother then sewing was good enough for me," said Bakke.
A home economics teacher also nurtured her desire and interest in the 70s, but she got into costuming for plays when her son landed the lead part in "Boxcar Children," as part of the Sioux Falls Community Playhouse's last production. When the director told the kids to wear jeans, Bakke jumped in.
"Middle- to upper-class children in the 30s would not have been wearing denim. Denim was a working man's fabric. On top of that, girls wouldn't have been wearing pants, let alone jeans. I said, 'This is absolutely not going to work for this show,' and he said, 'Fine, you do it,' and I said, 'Fine, I will.'"
The 7th year Augustana faculty member says she has now probably costumed around 100 plays.
"If there's a place that does a show in this area, I've probably done something for it."
A Sign of the Times
Bakke says she loves the history of clothing and fashion. 
"Even when I was little, my very favorite encyclopedia was the one with clothes because I wanted to understand the history," said Bakke. 
Bakke especially loves the 20s, where clothing and style was a significant sign of the times. 
"It was such an important time for women. It was after the war and women were starting to take a little more control of their lives and one of the biggest evidences of that was cutting their hair. Women were wearing hemlines almost to their knees, painting their faces, wearing feathers," said Bakke. "Men were shaving their faces because their fathers had beards. They were cutting their hair short, making the same sort of statements as women were."
Just like with historic events such as the U.S.' involvements in war, the John F. Kennedy assasination, 9/11 and the previous pandemic, Bakke says stories from the COVID-19 pandemic will be featured in books, movies and music. That's why she and her colleagues have been keeping patterns from the masks that they are making because they will likely have to make them again — for plays that feature pajama pants and unkempt hair, that tell stories of what it was like to be on the frontlines and even alone.
With Help of 3D Printers, Faculty Add Comfort to COVID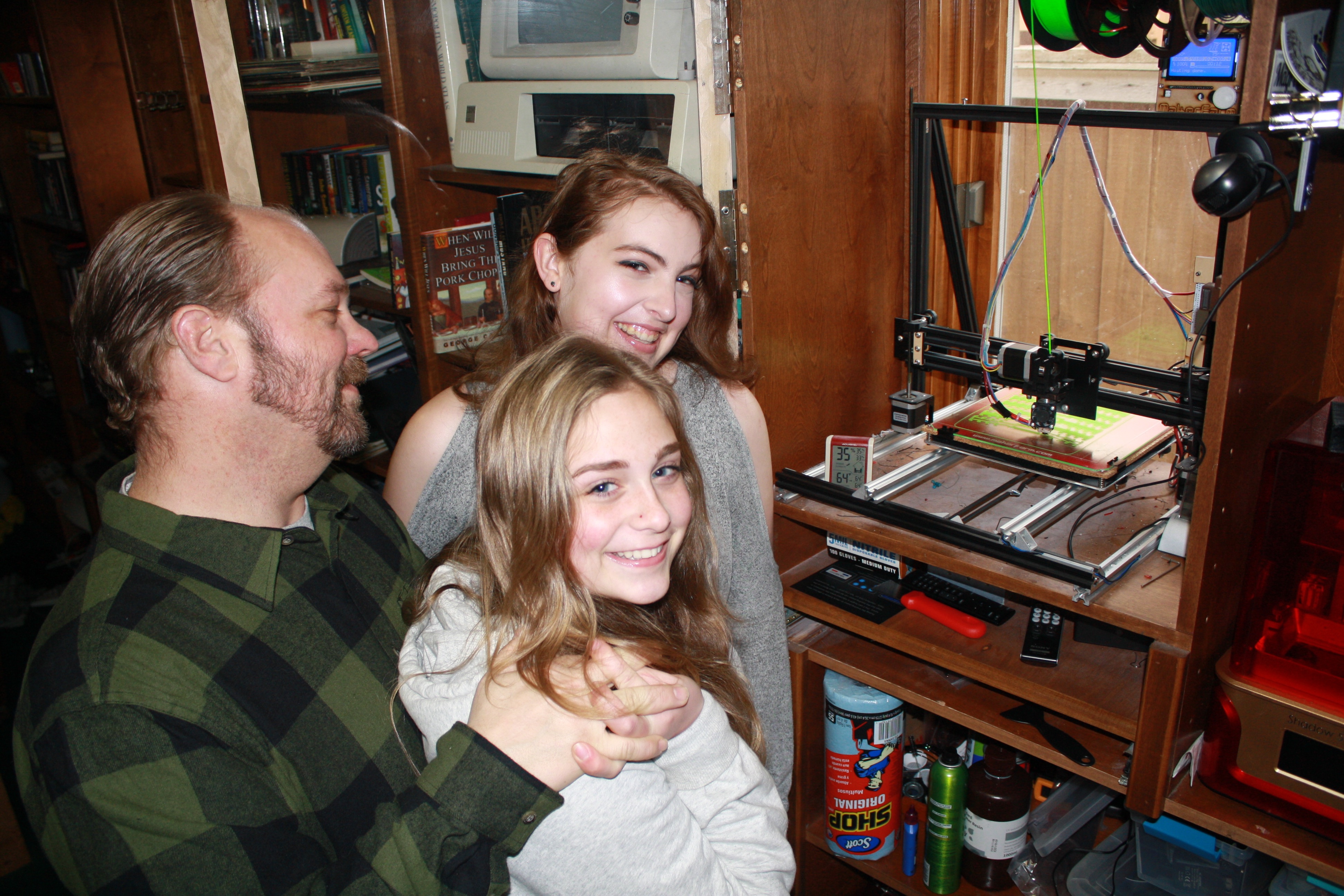 Not all masks have been perfected — some were made by others in fast waves just as the novel coronavirus made its way into our lives. And a significant amount of mask time also means ear pain. That's where Augustana's Information Technology (IT) Department comes in.
Matt Fox, who has been an Information Technology (IT) engineer at Augustana for 12 years, had been paying attention to what others had been creating in the midst of the current pandemic. After IT Director Dan Drenkow suggested that they create "ear savers," Fox found a pattern he liked and got to work with his 3D printer.
Fox said, "I live to be useful. That's my driving need. Anytime I can take something I am capable of doing and have it benefit somebody else, that's how I spend my time."
Fox says he's good at making things functional and relies on his children, Augustana student Allison Fox '21 and incoming student Cassie Fox '24, to make them "pretty."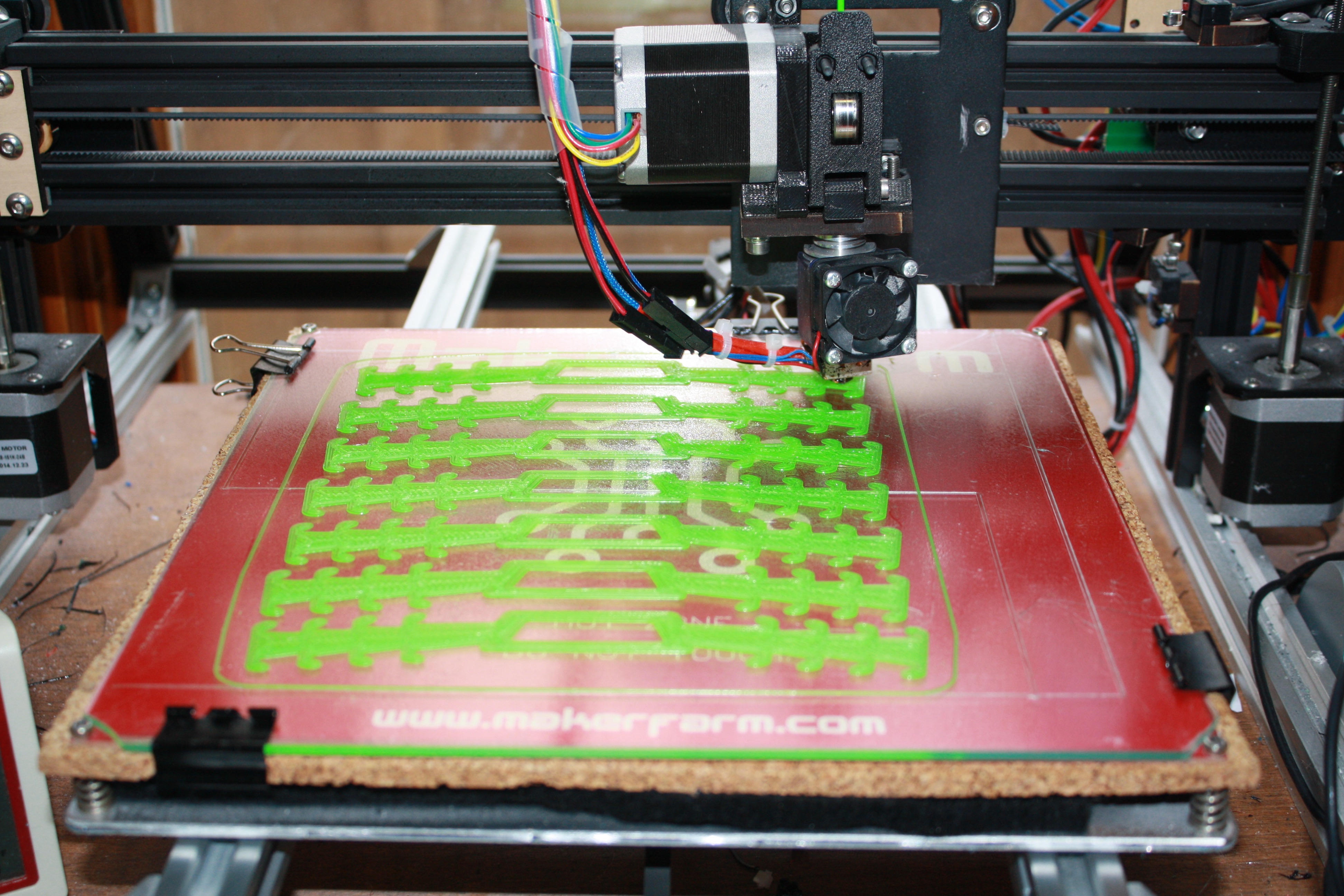 "I went with the fluorescent green because my girls thought it was the best looking color for people to be able to find it when they lose it," said Fox, smiling.
Fox and Terence Mournet, who is a programmer analyst and computer science instructor at Augie, have collectively whipped up more than 100 ear savers or protectors for the Augustana community.
Mournet said, "There have been many people who have volunteered their time, money and energy to design models like this so that other people can download them and print them out for the common good.  And that is another thing that is wonderful to see with this new technology — people being able to, in this case, support their community and the world
and make the world in which they live a better place."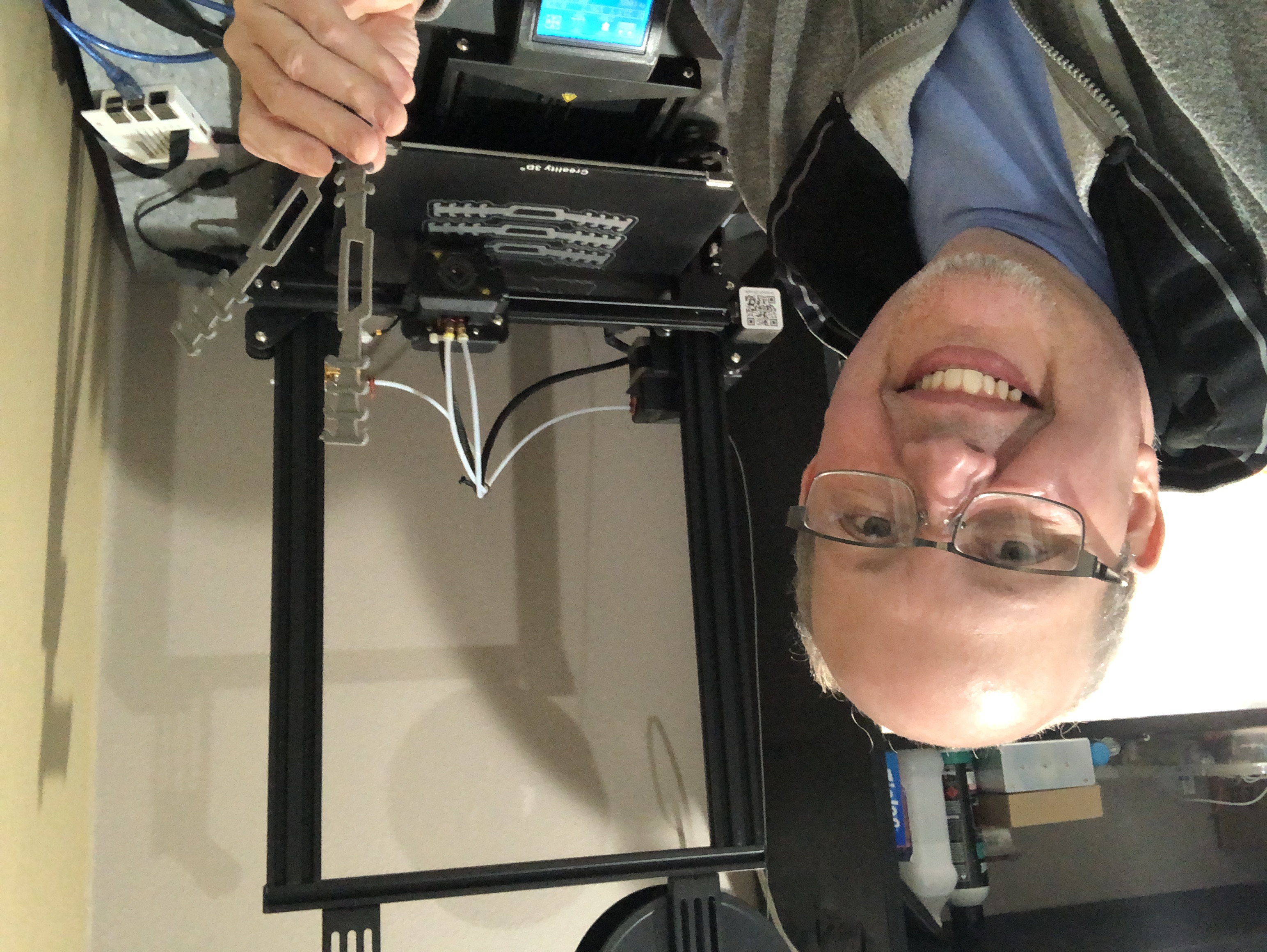 Mournet says it's pretty amazing to be able to conceptualize something and see it come to fruition. 
"At a time like this, you can use technology for something much more profound," said Mournet.
Using the 3D printer is a hobby that Mournet and his 12-year-old son love doing together, but right now it serves as something much more symbolic — something that he says transcends race, gender and economic status that will hopefully draw us all closer together.
"That's the one thing I think we note in disasters or tragedies such as this. We are often able to see more fully our human potential, our ability to care for one another, our ability to care for communities in which we live. Disasters can bring out the worst in people, but they can also bring out the best in people."
Mournet says that's exciting despite the pain and hardship people all over the globe are experiencing in the face of COVID-19.
How You Can Help
In an effort to continue to make masks for the community, the Augustana Costume Shop is in need of the following items: elastic, bias tape, medium to large sized buttons, spools of thread, cotton fabric and bread ties that come with garbage or sandwich bags. These items can be dropped off at the Campus Safety service desk in the Morrison Commons. They will continue to provide masks for local students, faculty and staff who have the ability to pick them up when they are finished. Please email your requests for masks to  amy.meyers@augie.edu and ear savers to dan.drenkow@augie.edu.
---
Media Inquiries: Contact Jill Wilson, public relations and communications strategist.