Le Cercle Français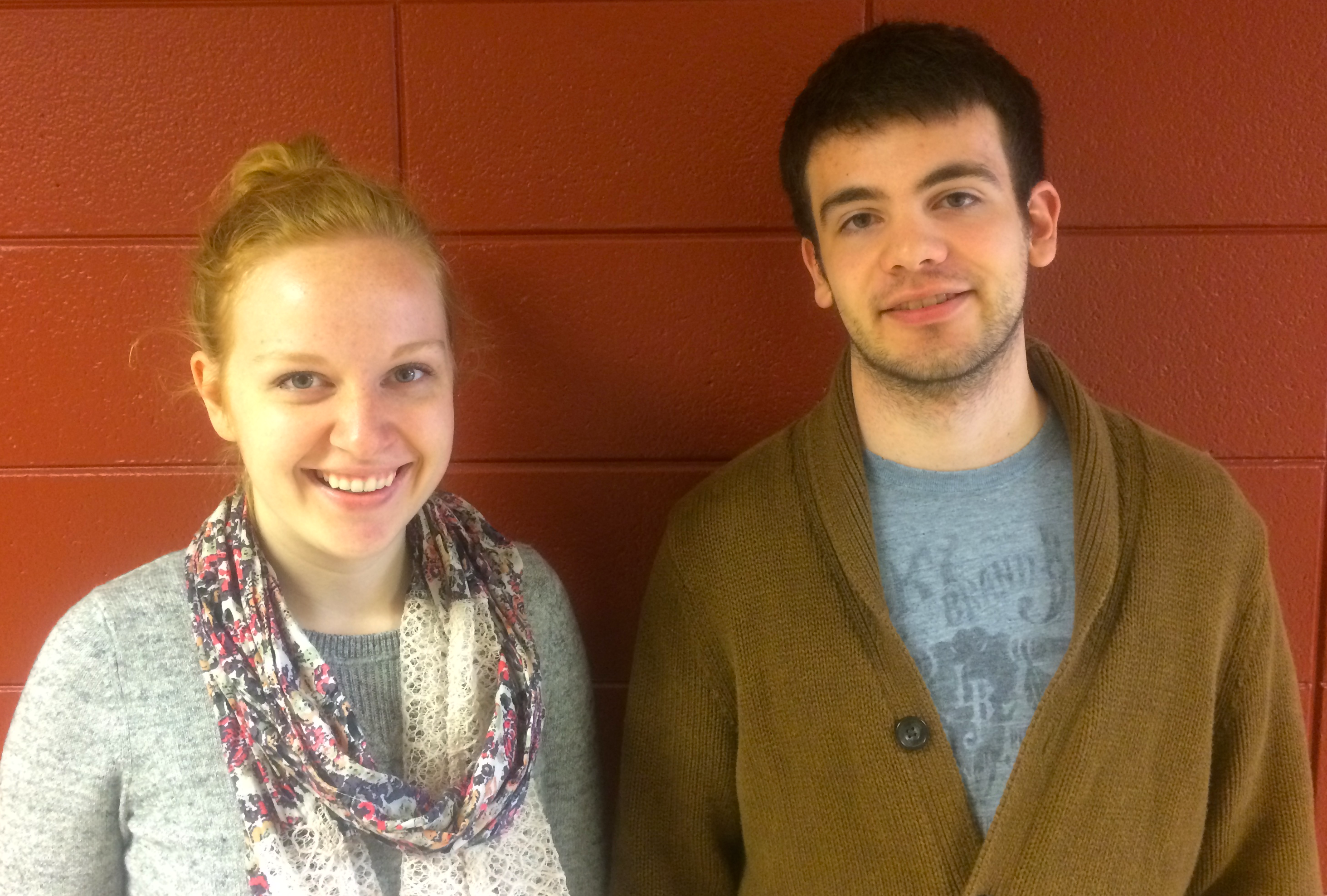 Le Cabinet and meet once or twice each semester to plan activities. Any Augustana College student may participate in the club; students do not need to be French majors or minors to be a members of the club, to participate in any activity sponsored by the club, or to hold a positions as officers of the Cabinet. The 2014-2015 Officers (right) are Alexis Vana and Karl Lund. For more information on Le Cercle Français consult the club's constitution or contact the club's faculty advisor Dr. Scott Fish.
Activities and Events
Le Cercle Français sponsors film screenings each semester, a weekly French Conversation Table (Pause Café) that is open to all skill levels, and other activities and outings. For information on our events, visit the Department's Celebration of Cultures series calendar; most events are free and open to the public. Students are also invited to join our Cercle Français Facebook Page.