Augustana Bookstore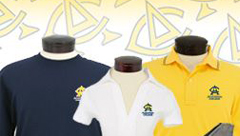 Located in the Morrison Commons, Augustana's Bookstore provides textbooks, supplies and a full range of College-branded items, such as sweatshirts, caps, t-shirts and more. You can also shop for larger quantities of online merchandise at www.augiepromos.com for high-quality, Augustana-branded products.
Open for online shopping
Extended hours for Parent Weekend and Viking Days
Friday, Sept. 26: 9 a.m. - 6 p.m.
Saturday, Sept. 27: 9 a.m. - 5 p.m. and we'll also be at Kirkeby-Over Stadium from the time that the gates open until the start of the 3rd quarter

Sunday, Sept. 28: 11 a.m. - 1 p.m.
Fall Semester Regular Hours of Operation
Monday-Thursday — 9 a.m. - 5 p.m.
Friday — 9 a.m. - 4:30 p.m.
Saturday — 10 a.m. - 1 p.m.
Sunday — Closed